Catherine Durin moved to Folkestone in 1981. Originally from Belgium, she studied law before moving across the channel to marry. She has three children, all of British nationality like their father.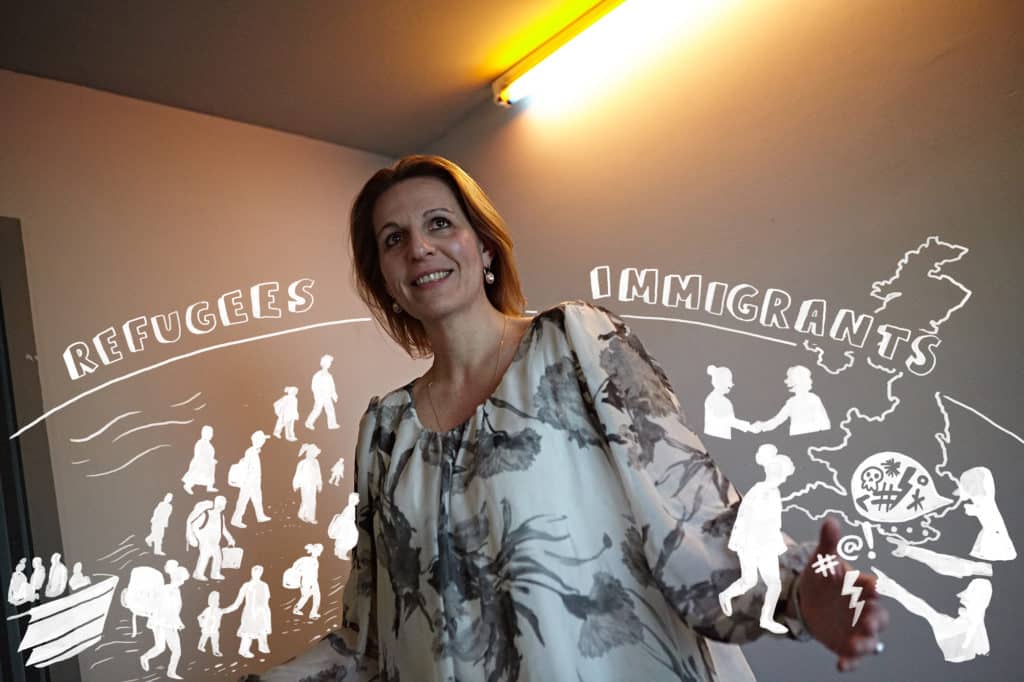 After divorcing, Catherine become a teacher, trainer and NLP (neuro-linguistic programming)/EFT (emotional freedom technique) practitioner.
She loves to connect with people from different cultures and has friends from across the globe. She has found it difficult to witness the plights of the thousands of people who have fled the violence of Syria, considering the response of the European governments to be inappropriate. However she has also seen hope in the generosity of ordinary people and charities supporting the refugees arriving on European shores.
Catherine feels that the outcome of the Brexit vote has highlighted that she is a foreigner in this country and made her question where her home truly is.